DESIGN PRINCIPLES

To provide a welcoming and impressive entrance to the property.
To allow varied lighting for entertaining, cleaning and evening moods.
To provide integration with the security system in the property.
CONTROL

Homeworks system throughout house with engraved keypad.
Integration with the burglar alarm: fully setting the alarm automatically turns off all the house lights and activates holiday mode lighting.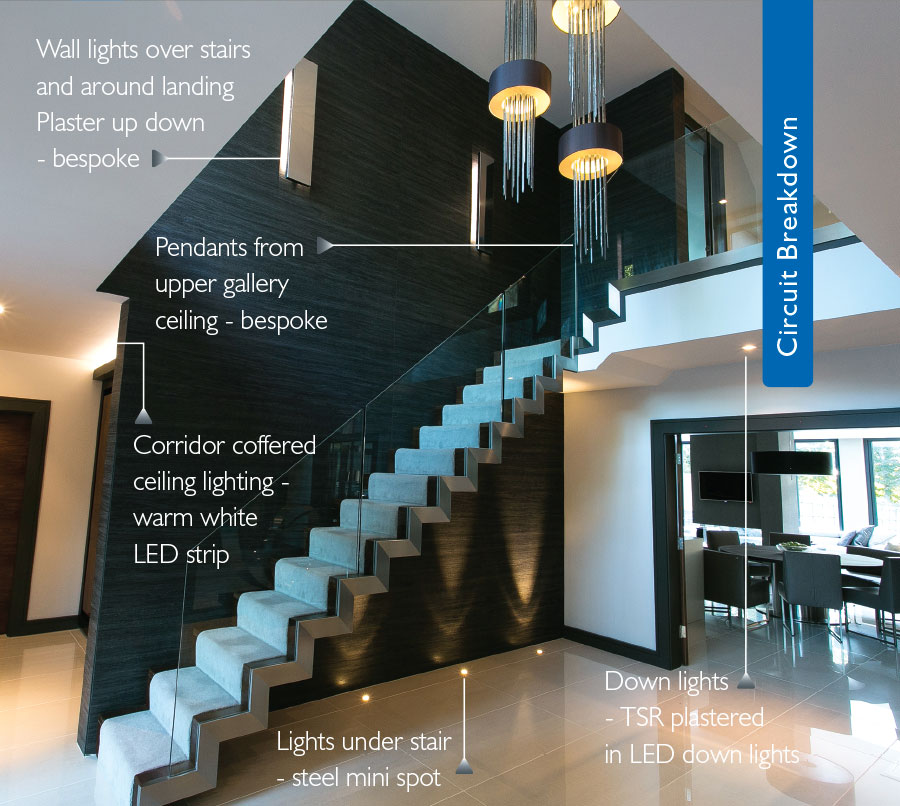 [/full_width]